Babar of Bangladesh traveled back and forth between India on a bicycle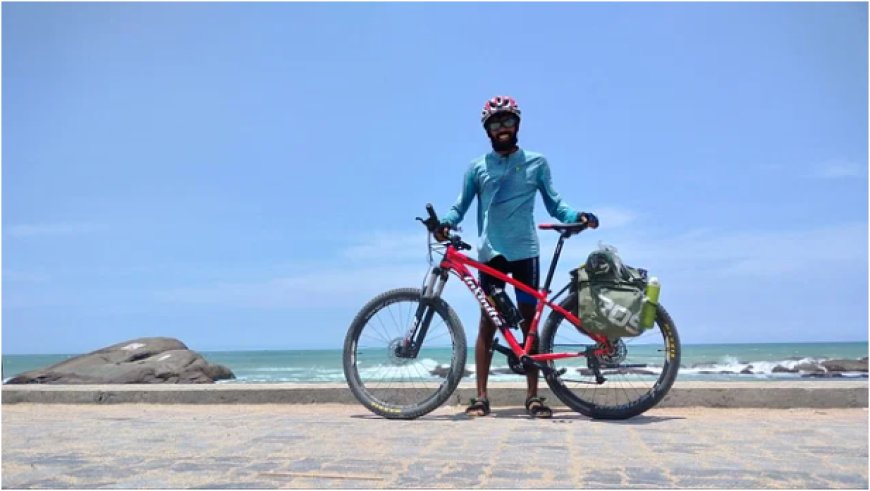 It has been two days since I reached Srinagar, the capital of Jammu and Kashmir. Today my two wheeler is ready to roll on the black pitch of India's longest national highway. The journey will start from Srinagar's Lal Chowk. More specifically, the 'clock house'. Standing there, I asked the two girls who were out for a morning walk to take a picture. In the shyness of adolescence, they pushed an Arezon. Meanwhile their guardian came. One of them took my picture!
The right path from Gupkar Road will take me to Banihal, today's destination. Badamibagh cantonment – On the adjoining road numerous willows are leaning over the path. On the right side there is a creeping Jhelam like a reptile. Bhairava was remembered as he watched the river bend. There are so many bends and very few rivers. There is no vegetation along the main highway. A few herbaceous plants. Beyond that is a broad field, at the end of which is a row of cedars. The Tusharmouli peak rises on the horizon from where the cedars end. After a while, saffron was planted on both sides. This place is world famous for saffron. Commercial empire of willow wood started from Chesru. Cricket is the paradise of the bat. There are bat making factories and shops on both sides of the road. The store's signboard features Virat Kohli, Rohit Sharma and Mahendra Singh Dhoni.
What's Your Reaction?