Cultivation of grass in shop rice to protect from heat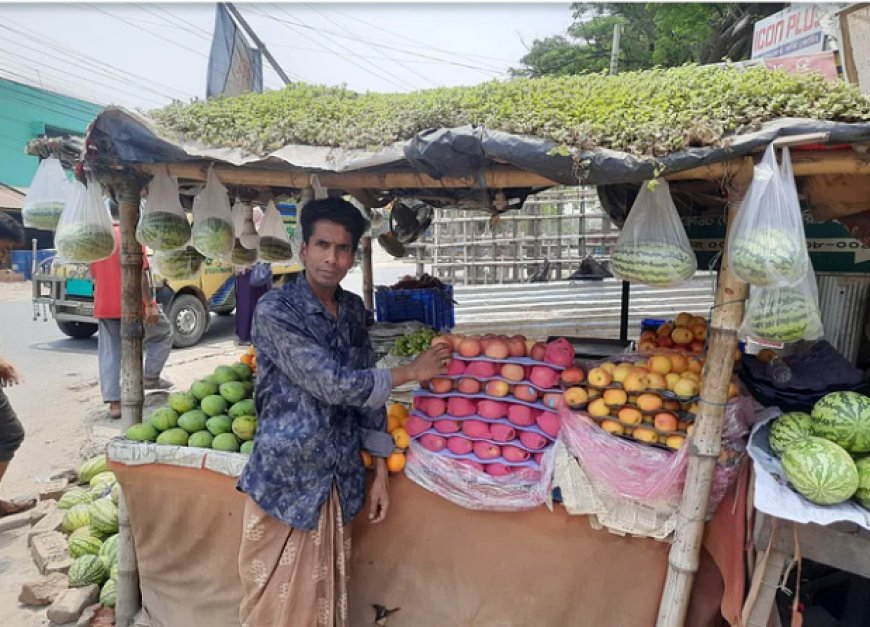 It's hot all around. There is no peace for working people and low income people. When the power goes out, the breath starts. Those who work outside or live on sidewalks suffer more. Fruit trader Akul Hossain (42) planted grass in the paddy field of the fruit shop to save himself from the severe fire. His shop is on the footpath in Paglakanai area of Jhenaidah city.
Shopkeeper Akul Hossain said that no matter how hot it is outside, his shop is comparatively cold. It also increases the traffic of customers in his shop. According to local people, the method of cultivating grass above Akul Hossain's shop is very good. Where they are suffering in summer, some are closing their shop and going home, but he (Akul) is still doing business by keeping the shop open.
What's Your Reaction?