Death toll rises to 14 in Sylhet accident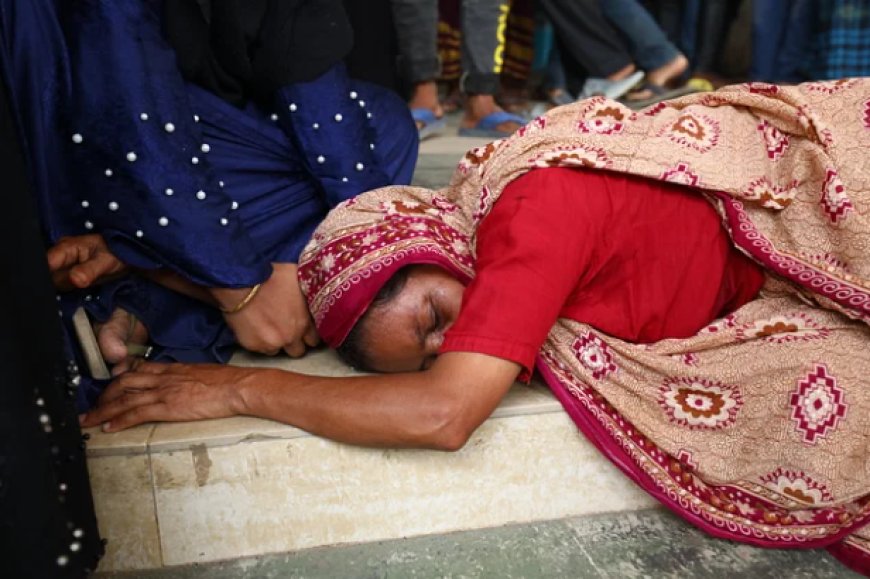 The death toll has risen to 14 in the collision between a truck and a pickup van in Sylhet on Wednesday morning. The police got the names of all of them.
14 people killed are Sunamganj Dirai Upazila Md. Sizil Mia (55), Eklim Mia (55), Harish Mia (65), Saurabh Mia (27), Sajedur (60), Badsha Mia (30), Sadhu Mia (50), Rashid Mia (50) and Meher (25) ); Shaheen Mia (40), Dulal Mia (26) and Aolad Hossain (50) of Shantiganj Upazila of Sunamganj; Amina Begum (45) of Chunarughat in Habiganj and Aolad Mia (40) of Netrakona Barhatta.
Sylhet's Kotwali Police Station Officer-in-Charge (OC) Mohammad Ali Mahmud said that the names and identities of the deceased were known through the relatives. The bodies have been kept in the morgue of MAG Osmani Medical College Hospital, Sylhet. The bodies will be handed over to the families after the legal process.
What's Your Reaction?