Failure to protect the environment should be brought to justice: Information Minister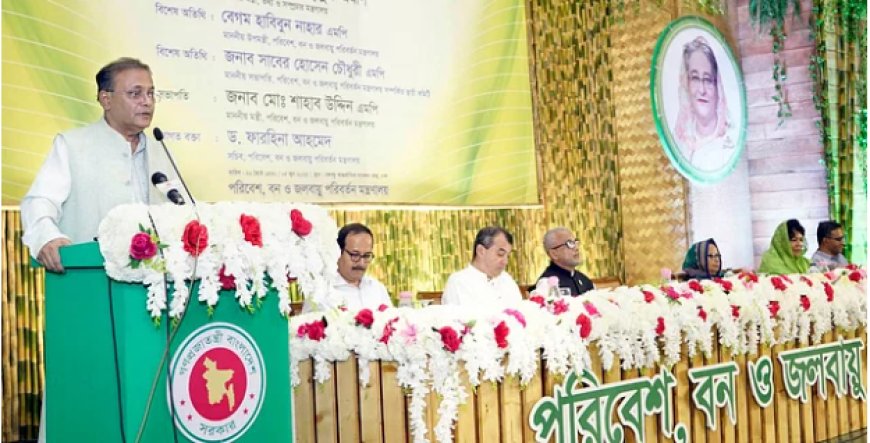 Information Minister Hasan Mahmud called for environment, nature conservation, forest creation for themselves and future generations. If not, he commented that this generation will have to stand in the dock for future generations.
He said this at a discussion meeting at Bangabandhu International Convention Center at Agargaon in the capital on the occasion of World Environment Day on June 5. The meeting was organized by the Ministry of Environment, Forest and Climate Change. These things were said in a notification sent by the Ministry of Information.
Environment, Forest and Climate Change Affairs Minister. Deputy Minister Begum Habibun Nahar, President of the Ministry-Related Parliamentary Standing Committee Saber Hossain Chowdhury spoke as the special guest and Secretary Farhina Ahmad as the welcome speaker in the meeting chaired by Shahab Uddin.
What's Your Reaction?