Jamaatul Ansar is trying to organize fugitive militants: RAB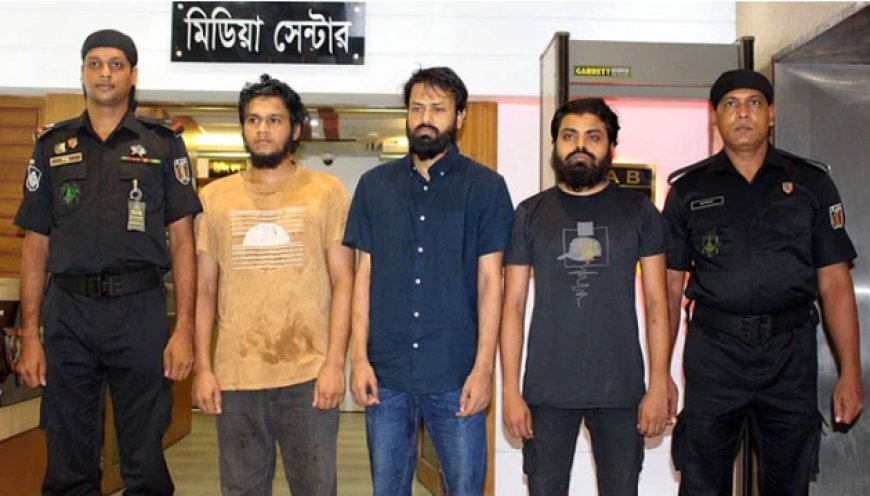 RAB has arrested three people including Mosharraf Hossain alias Rakib, Shura member and head of finance branch of the new militant organization 'Jamatul Ansar Fil Hindal Sharqiya'. The operation was conducted in Rajendrapur area of Gazipur on Monday night. The other two arrested are Zakaria Hossain and Ahadul Islam Majumdar alias Sifat alias Mamid. A foreign pistol and some extremist leaflets along with Tk 12 lakh 40 thousand in cash were recovered in the raid.
According to RAB, the arrested Rakib met a top militant of Ansar al-Islam through social media while staying in a Middle Eastern country in 2015 and was inspired by militancy. Later in 2016 he returned to the country and joined the militant organization. Since the founding of Jamaat-ul-Ansar, he looked after the organization's fundraising and supply and all the organizational activities in plains. When the operation of law and order forces started in the hills, under the guidance of Amir Anisur Rahman alias Mahmud of the organization, he hid in different areas of the plains. During this time he was trying to organize by contacting other members who were in hiding. Earlier he was a member of Ansar al-Islam and kept in touch with that organization. Jamaatul Ansar was planning to organize again by coordinating with them.
What's Your Reaction?