Preview before release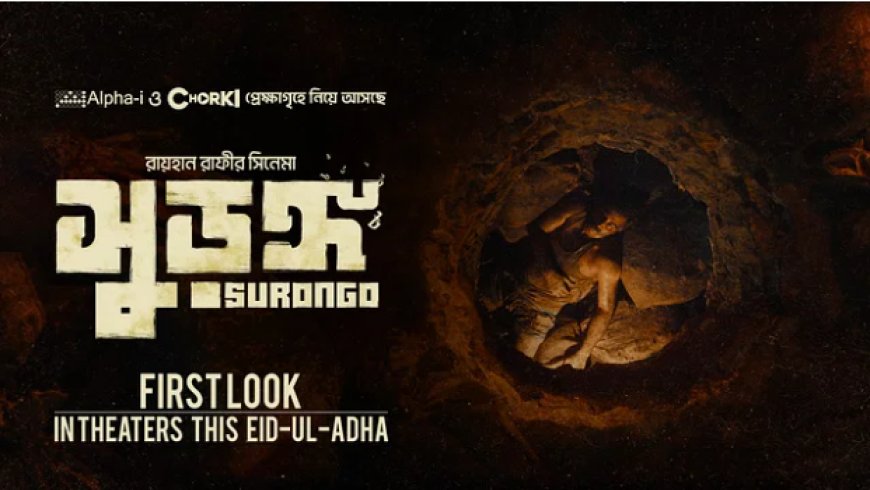 Raihan Rafi's new film 'Suranga' is releasing next Eid. Earlier, a video clip of 1 minute 22 seconds was released on Monday. Sharing the video on Facebook, Rafi wrote, 'After "Paran" - this Eid gift is "Tunnel". It is released to give everyone an idea about the film. Its director says, 'Prediction before release.' Afran Nisho is coming to the big screen with this movie from Charki and Alpha Eye Studios.
Earlier the teaser was only limited to the tunnel but this time the character is spread in various directions in the 1 minute 22 second video. In which he was seen sometimes as an electrician, sometimes as a prison inmate, sometimes in a romantic scene. Tama Mirza also appeared in it, playing the role of a woman in Atpaure. This dialogue-free foreshadowing ends with Afran Nisho's terrifying laughter and breathing sounds. Its background music is also quite breathtaking.
Afran Nisho is coming to the big screen for the first time, Tama Mirza has teamed up with Nisho. Since the announcement of the movie, the audience has been in a frenzy about it. This film is releasing on Eid. Director Rafi said he will submit it to the censors within this week. All in all, they are fully prepared to release on Eid. No more complications.
What's Your Reaction?