Prime Minister pays tribute to Bangabandhu's portrait on historic Six Points Day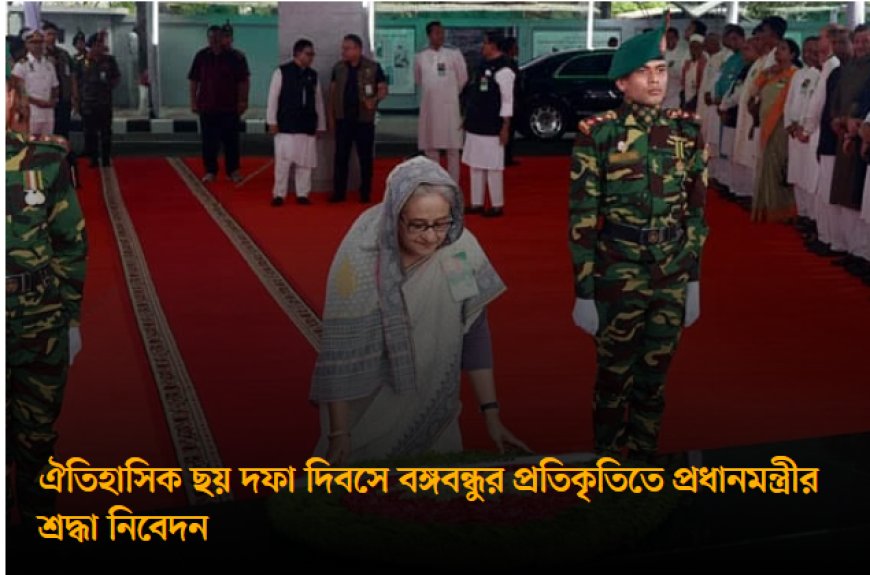 Prime Minister Sheikh Hasina has paid tribute to Father of the Nation Bangabandhu Sheikh Mujibur Rahman on the occasion of the historic Six Points Day.
The Prime Minister laid a wreath at the portrait of Bangabandhu in front of the Bangabandhu Memorial Museum in Dhanmondi on Wednesday.
After placing the wreath, Sheikh Hasina stood in silence for a while paying deep respect to the memory of the architect of freedom, Sheikh Mujibur Rahman.
Later, along with the senior leaders of the Awami League, Sheikh Hasina, as the president of the party, once again placed a wreath on the portrait of Bangabandhu.
What's Your Reaction?