White party teachers' practice-position around the human chain, complaint against BCL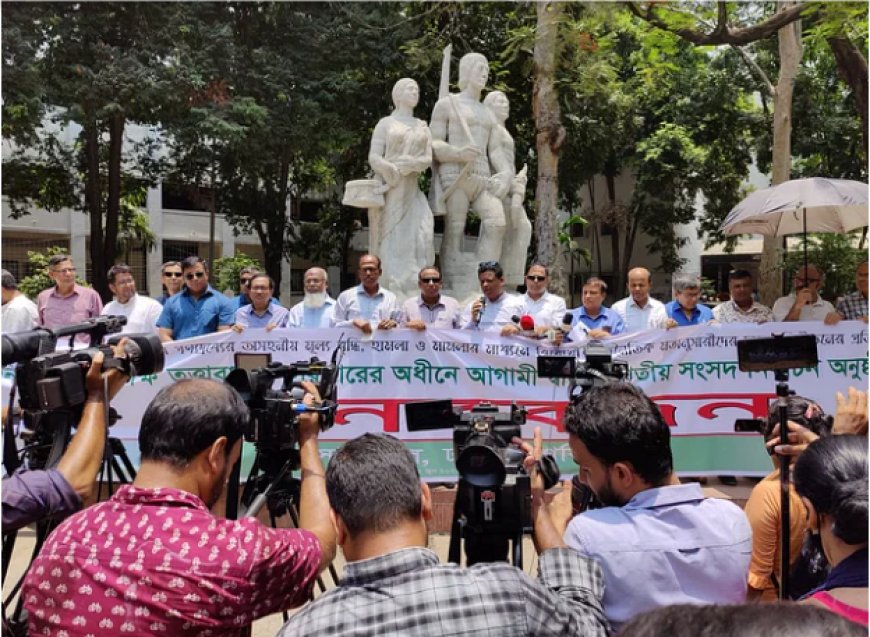 A group of students staged and rehearsed around the human chain program of Sada Dal, the pro-BNP and Jamaat-supporting Dhaka University teachers' organization. They introduced themselves as ordinary students. However, the participants in the human chain say that they are a part of the Chhatra League.
Such an incident took place in the foothills of Aparajeya Bangla of Dhaka University around 12 noon on Monday. The teachers of the white party have condemned such incidents.
A little after 11:30 a.m. on Monday, the white team teachers of Dhaka University started the pre-announced program in front of the foot of the invincible Bengal. The program was held to protest against the political repression of the opposition through the demand for the upcoming National Assembly elections under the non-partisan caretaker government and the increase in the prices of daily commodities and assault cases.
What's Your Reaction?